---
| | | |
| --- | --- | --- |
| | Consulate of Moldova in Atlanta | |
---
Consulate of Moldova in Atlanta. Usually an Embassy of a foreign country is to small to be able to reach and offer consular services to all people in all US states like Atlanta. Hence, the need for local consulates which are smaller, regionally located embassy branches. The consulate of Moldova in Atlanta is a satellite or branch office of the Embassy of Moldova located in Washington DC.
Foreign Consulates in Atlanta, United States
Addres:
Consulate of Moldova in Charlotte
1117 2nd Street, NE - Hickory, NC 28601 - United States
Telephone Number:
(828) 396 2220
Fax Number:
(828) 396 5579
Email:
mdhonoraryconsulate@gmail.com
Website:
sua.mfa.md
More Information:
For Atlanta, contact the consulate in Charlotte
Moldova in Atlanta
Consulate or Consulate-General
A Consulate or Consulate-General in Atlanta is a diplomatic representative consular office or mission.
The head of the Consular mission or Consulate-General is named a Consul or a Consul General.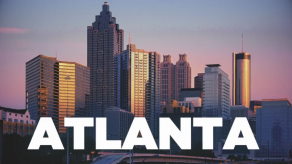 Honorary Consulate
A Honorary Consulate in Atlanta is generally a independent person living in Atlanta who represents to execute certain consular duties.
A Honorory Consulate mission is headed by a Honorory Consul who often works as the diplomatic representative in Atlanta on a part-time basis.